Lublin has one of the best developed IT ecosystems in Poland in the form of the Lublin IT Upland (LWIT), which is supported by a continually growing pool of IT talents and opportunities to locate companies in modern office buildings.
Lublin is one of the most significant IT ecosystems in Poland and one of the most promising Polish cities in terms of location of IT operations. The majority of renowned Polish companies operating in the industry located in Lublin, as well as many foreign companies of international renown. The chances for career development in this sector are seen by students of Lublin universities studying within the framework of programmes created in cooperation with IT companies and responding to the needs of the industry. Thanks to this, the IT sector in Lublin is constantly supported by a pool of talents trained and ready to work in the profession. Moreover, the size of the industry, which already employs around 5 thousand people, makes it possible to find also experienced IT specialists on the market. A short distance from Ukraine is also an opportunity to attract skilled workers from the Ukrainian market. The team built in this way can use modern office space in Lublin, thanks to its high supply and lower prices than in other key centres of the sector's development in Poland. This creates comfortable and friendly conditions for creative work, which also has a positive impact on the integration of employees within the LWIT ecosystem during meetings organised for technology enthusiasts.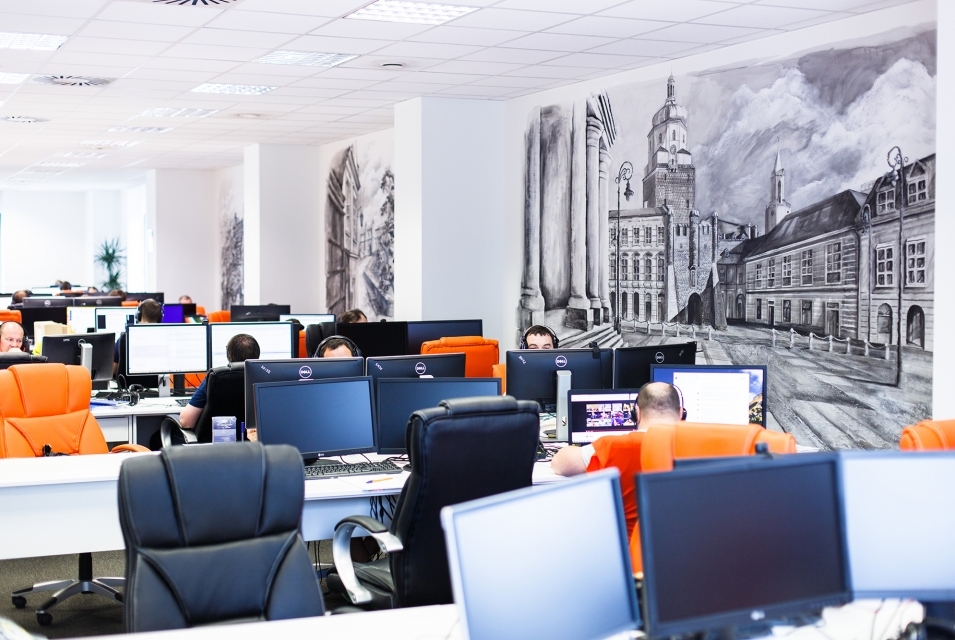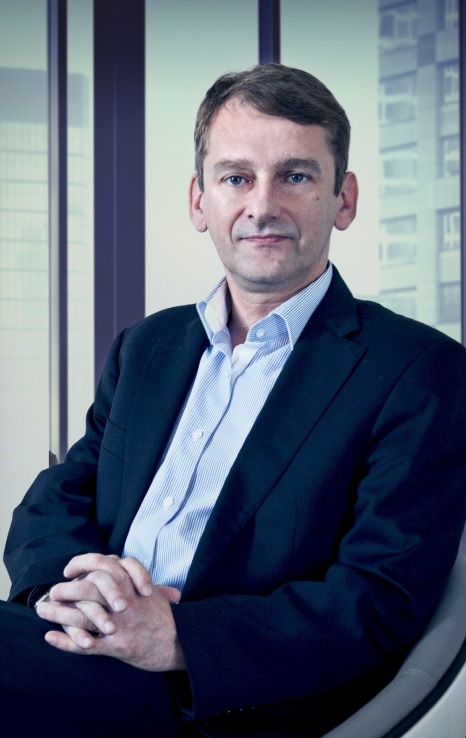 Infinite IT Solutions – leading provider of business IT services (EDI, SFA, ECM)
Infinite has become one of the major EDI operators in Poland and 24 other countries. Its success was based on human resources pooled predominantly from among IT students attending Lublin universities.
The company was established in 2002 by a group of IT specialists developing IT solutions since 1993. Infinite is a part of Emperia Group. Since its foundation, Infinite has become one of the major providers of IT services in Poland. One of its solutions, 'e-Wholesale Outlet' B2B platform, has been implemented in over one third of Polish FMCG and DIY shops. Infinite is expanding and aims at becoming the leader in EDI solutions in Europe.
The company seated in Lublin can provide its services to any part of the world. In spite of its dynamic growth and international expansion, company's management have never considered relocating. Lublin provides favourable conditions for running and developing business. Even today, when the ICT labour market in the city has become increasingly challenging – due to actions undertaken by the team of the Investor Relations Department. Infinite's position on the market makes it a highly competitive employer among large, multinational enterprises.
Infinite's members of staff are predominantly graduates of Lublin universities. They are hired for their open-mindedness and willingness to work. It is frequently due to their unconventional ideas that the company can offer increasingly vast array of services. Therefore, Infinite gets involved in a number of student-aimed projects, e.g. 'Start with Infinite', which provides students with opportunities to develop in the company or get equity investment for promising startups or companies associated within Lublin IT Upland.
Jacek Dudzik
Chairman
Infinite Sp. z o.o.
TEAM International – global IT company that empowers innovation
TEAM International is an IT company present all over the world. Being a part of the global IT sector, it is keen on integrating with local IT communities.
TEAM International is a mid-size company that provides IT services to business. We are specialised in software development for telecommunications, human resources, data management, healthcare, e-gaming, media, digital marketing and tourism. TEAM International has taken a position of follow-the-sun to meet the needs of its Western European and American clients. The growth of the company in different continents showed us that we should also think more locally, so we implemented nearshore solutions. That was the primary reason why we decided to invest in Poland — the country situated right in the heart of Europe.
We had considered a few polish locations, but Lublin turned out to be the most attractive to us. TEAM International needs creative, well-educated people ready to undertake exciting projects and enjoy them. That is precisely what we found in Lublin. Local IT sector is still insatiable and open to new challenges. Moreover, we appreciate the way the city has been developing, especially in terms of rising modern office space. Since 2017, when we settled in Lublin, our team has grown from 3 to 30 developers, most of whom are seniors. Our new office let us provide comfort in the workplace and employ more IT specialists.
TEAM International plunges into local community affairs. We are planning to deepen our collaboration with local universities implementing our solutions and experience into practical classes of mathematics and IT courses. As a provider of IT services for industry TEAM International also perceives an opportunity in conceivable cooperation with local production enterprises. We really believe it brings mutual profits — Lublin gives us excellent conditions to grow, and we present the city on a global scale as a cutting-edge and innovative location, perfect for running a business.
Thomas Moore
Senior VP
Team International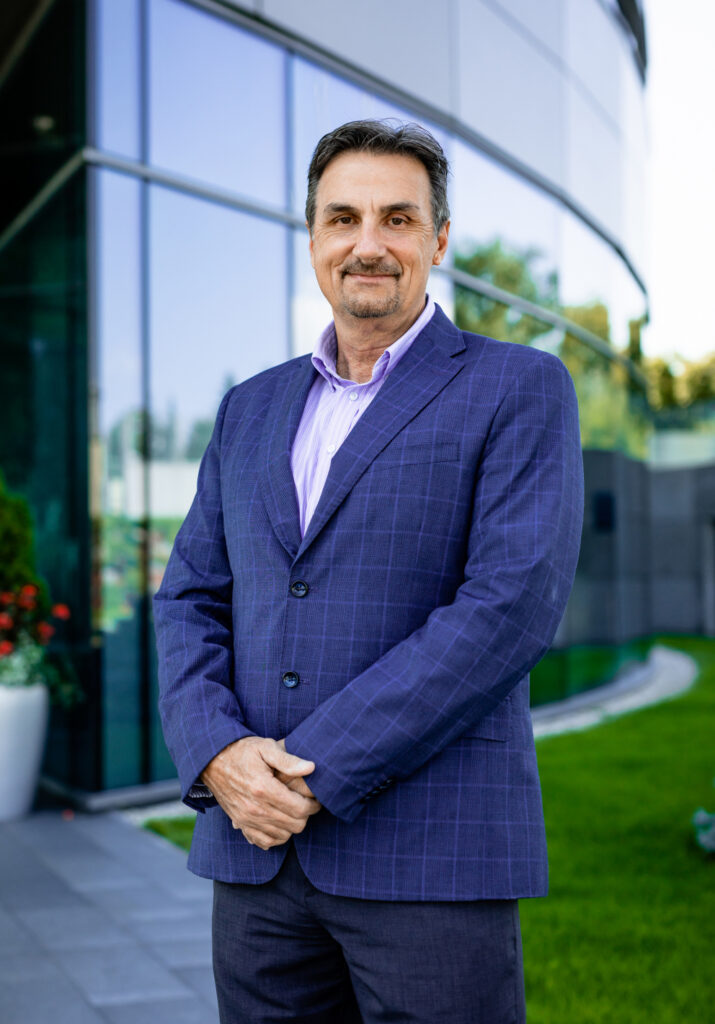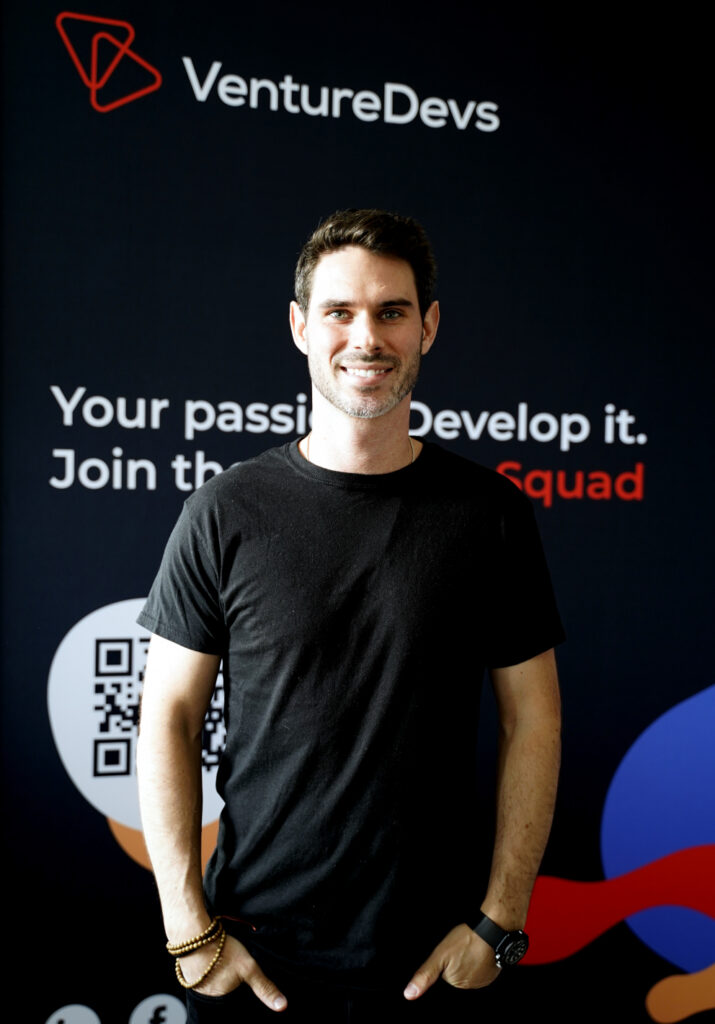 VentureDevs – a global partner for business building
VentureDevs designs and develops digital products, builds and augments tech teams, invests in startups, and consults for companies of all sizes.
VentureDevs is an American-Polish IT company that provides technical solutions to high growth companies. We support businesses ranging from early-stage startups to corporations and billion-dollar valued companies (Unicorns). While most of our clients are located in the United States, we are present all over the world – with past and present clients ranging from Europe to Australia and China. The VentureDevs mission is to use our unique blend of technology and business expertise to help companies reach their growth goals. We do this by advising on strategy and designing, developing digital products such as websites, mobile apps and desktop apps.
We have six offices total across the USA and Poland, with Lublin as our fourth global – and second Polish – branch. Opening up in Lublin was not an accidental choice. Lublin is the hometown of Wojciech Sobczuk, my business partner and co-founder of VentureDevs. Wojtek noticed how much the city has developed in recent years and how strong of an investment potential it has. Broad access to IT talent and the possibility to cooperate with local universities are amongst the most intriguing aspects of the city. We also appreciate how much the local government supports entrepreneurs – something core to the VentureDevs values as well.
We opened the Lublin office in March of 2018. Since its launch our team has grown to over 40 IT specialists, prompting us to expand our office space to another floor in the building. The office is situated right downtown, which makes us really feel like a part of the city. Plus, the addition of our logo on the building means you can't miss us when you're in the city center! We plan to continue growing and as we do so diversifying our offer and exploring other opportunities provided to us because of our close relationship with local universities and the Lublin IT Upland. A special thanks to both for their collaboration as we work to bring more opportunities in tech to Lublin!
Joe Gardner
Co-Founder, CEO
VentureDevs
---
---
PolSource – Salesforce Cloud Technology Partner
PolSource has its roots in Kraków, but its range can be proudly called global. It provides IT services for the world's leading brands in the sales, automotive and electronics industries.
PolSource is a Polish IT company, founded in 2005 with offices in Poland and the United States. The company operates also on the British market, where it employs specialists in sales of services and management field. The company's activity is based on creating IT solutions for business using cloud-based Salesforce technology, of which we are an official Platinum Partner. Therefore, we have a tool available in every place on Earth and enriched with all the components needed to build a comprehensive application. This is what attracted to us global brands such as eBay, Volvo, Spotify, Converse, Nike, and Sony PlayStation.
The Lublin office was established in 2017. Initially, I worked remotely alone, but soon, a few good programmers, who were ready to take up exciting challenges offered by PolSource joined us. This is how a small team was formed, and then grew to almost 30 people. Projects in our company are conducted globally, which means that specialists from different locations are assigned to each of them. This makes that PolSource employees must have extensive IT knowledge as well as the common use of English, demonstrate communication skills while talking to clients, or support work teammates responsible for more business roles (Project Manager, Business Analyst, etc.). The multitude of orders allows us to make real plans for new jobs soon.
Lublin turned out to be an excellent location for investments due to its dynamic development, also in the IT sector. Apart from that, the city's great asset is the rich academic background. We cooperate, among others, with the Lublin University of Technology – we conduct lectures and workshops on IT faculties to familiarize students with Salesforce technology. For the best, we offer paid internships, which usually transform into permanent cooperation. We also acquire talents among IT enthusiasts during boot camps.
Paweł Niedziela
Director, Salesforce Technical Services
PolSource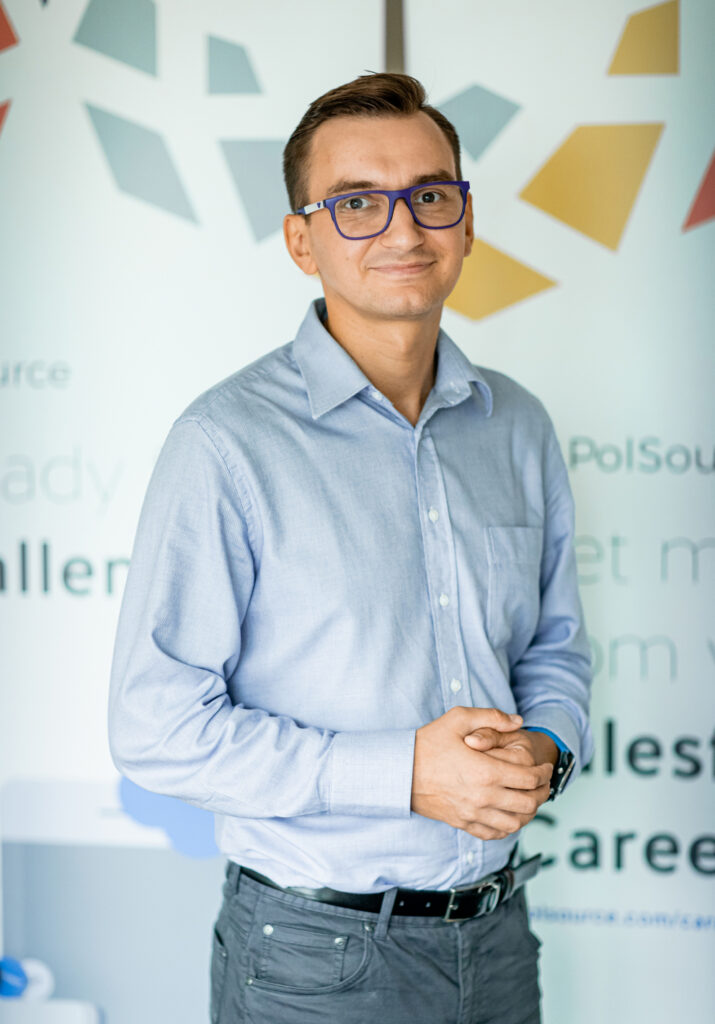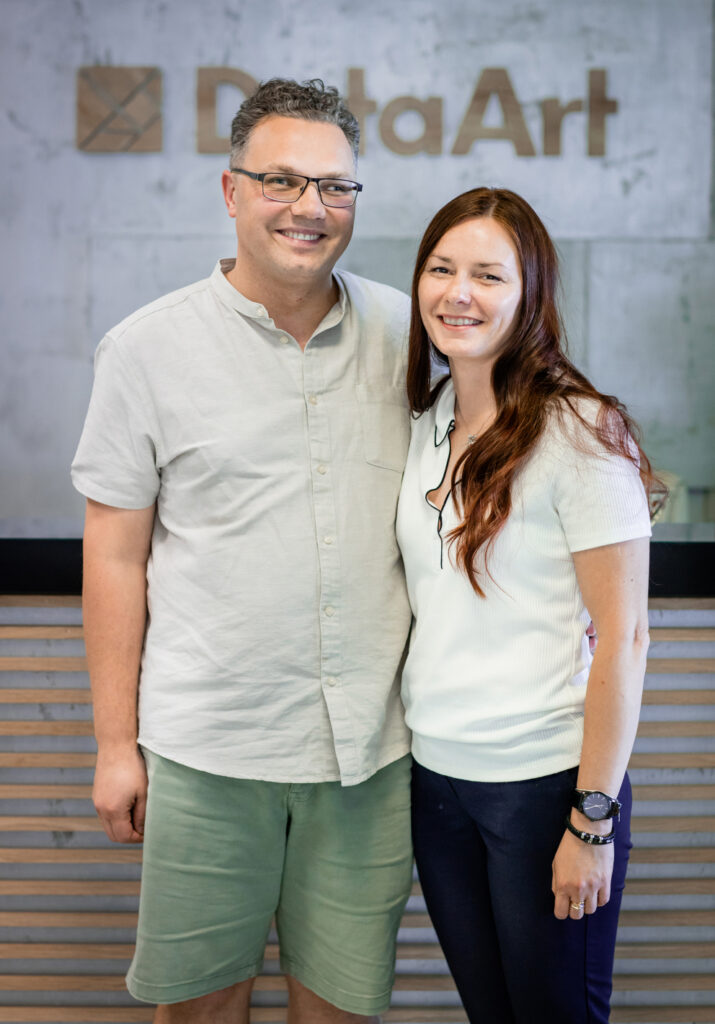 DataArt – a trusted technology partner for the world's leading brands
The highest value of DataArt are people whose knowledge and experience have made the company a reliable consultant for business in the field of IT services.
DataArt is an IT company present on the global market since 1997. It has branches in 11 countries, including Ukraine, Poland and the United States. The Lublin team of specialists deals with the implementation and support of IT systems according to individual customer needs. Years of experience and expertise have allowed us to become a reliable technology consultant. We have the know-how to respond to the needs of clients in such diverse fields as finance, tourism, healthcare, developers of online games or IoT solutions, communicating with them in "their language".
In contrast to companies that rely on products, the highest value of DataArt is its employees. Projects are assigned to teams, but the flat management structure makes their members autonomous in their tasks. The official language of communication in the office is English, which makes the company an attractive place to work for foreigners. We employ specialists from Ukraine, Russia, Italy, Spain or the United States, as well as Poles who have returned from abroad. Almost 180 specialists work in Lublin alone, but we are still planning future development of our team.
The DataArt in Lublin was established on the initiative of one of the company's vice-presidents in 2014. The choice of location was determined by the human capital consisting of graduates of IT and linguistic faculties of local universities, the presence of the airport, the involvement of the Municipal Office in activities for the benefit of the business and the dynamic development of Lublin IT industry. From the perspective of time, we can see other factors conducive to the development of the company – high quality of life and unprecedented friendliness of Lubliners towards foreigners.
Julia & Jarosław Diatczyk
Members of the board
DataArt Poland
---
---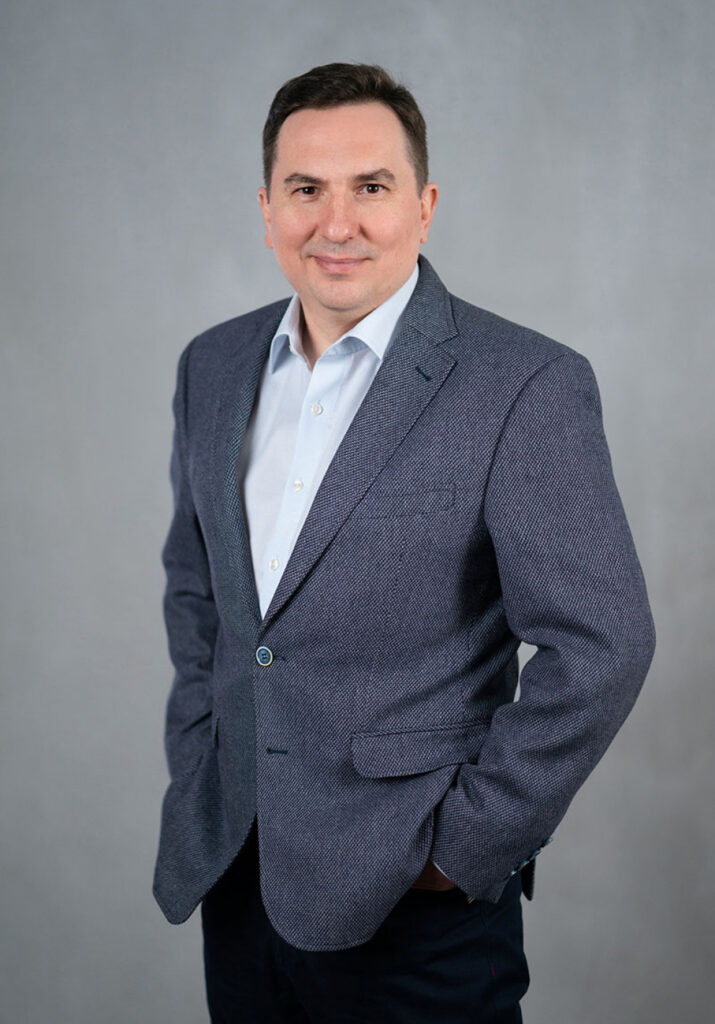 Lingaro Group – Polish technological thought of the global impact
Modern infrastructure, well-educating universities, support from the city, and the ecosystem of the Lublin IT Upland made Lingaro open in Lublin its second office in Poland.
The company was established in 2008 on the initiative of Polish managers from the FMCG sector. Since the beginning of its activity, Lingaro Group has been specialising in the area of analytics and data visualisation. Currently, the company has extensive experience in working on advanced IT solutions for international Fortune Global 500 clients, including global companies such as Procter & Gamble, Randstad, Asahi and Saint-Gobain. The company employs over 700 consultants in four locations around the world – in its headquarters in Warsaw, Manila in the Philippines, Cincinnati in the USA, as well as in its newest branch in Lublin.
Lingaro, as a company of Polish origin, decided to develop new branches not only around the world but also in the home country. Several important factors determined the choice of Lublin. First of all, the Orba company operated here before – today, it is our eCommerce brand. An important aspect was also the modernised infrastructure and the dynamically operating Lublin Airport. In the investment process, we could count on the help of the Lublin Municipal Office, which is hugely involved in the promotion of the local economy, and we also obtained a support decision within the project 'Polish Investment Zone'.
The local ecosystem focused around the idea of the Lublin IT Upland gives us a chance to develop among other internationally recognised brands in the industry. Coopetition is a guarantee of knowledge transfer, as well as the availability of experienced employees, previously educated by high-class universities in Lublin. Therefore, from the very beginning, we have been actively involved in LWIT activities, taking up cooperation with universities, organising conferences and industry meetings, as well as integration events.
Grzegorz Tkaczyk
CTO
Grupa Lingaro
EMBIQ – one of the first companies on the Lublin IT Upland
EMBIQ, as one of the first Lublin IT companies, had the opportunity to observe the dynamic development of the IT industry in the city.
EMBIQ has been operating in Lublin since 2009. Our offer has changed along with the latest trends and needs of the IT industry. We started from the embedded market, then we focused on mobile applications, and finally we have expanded our offer by backend & frontend products, IoT, sensors and tags. We have been trusted by both startups and large international corporations, for whom we have already completed about 300 projects. It required our specialists to be open minded, unconventional thinking and willing to look for new paths.
As one of the first Lublin IT companies, we had the opportunity to observe the dynamic development of the IT industry in the city. With time, it appeared here many competitive companies with significant capital resources. However, the constant global demand for IT products and our readiness to take up new and exciting challenges allows us to compete with the biggest one both as a diligent service provider and a credible employer. The company's strategy assumes the constant development of the team by adding new creative IT specialists.
Many factors contribute to the development of business in Lublin – highly qualified, ambitious graduates, moderate pace and quality of life in the city, and the dynamically developing Lublin Airport. An invaluable asset of the city is also a dynamic academic environment. As a technology company, EMBIQ successfully conducts projects in cooperation with research teams of universities in Lublin, especially the Lublin University of Technology.
Alexey Shabalovskiy
CEO
EMBIQ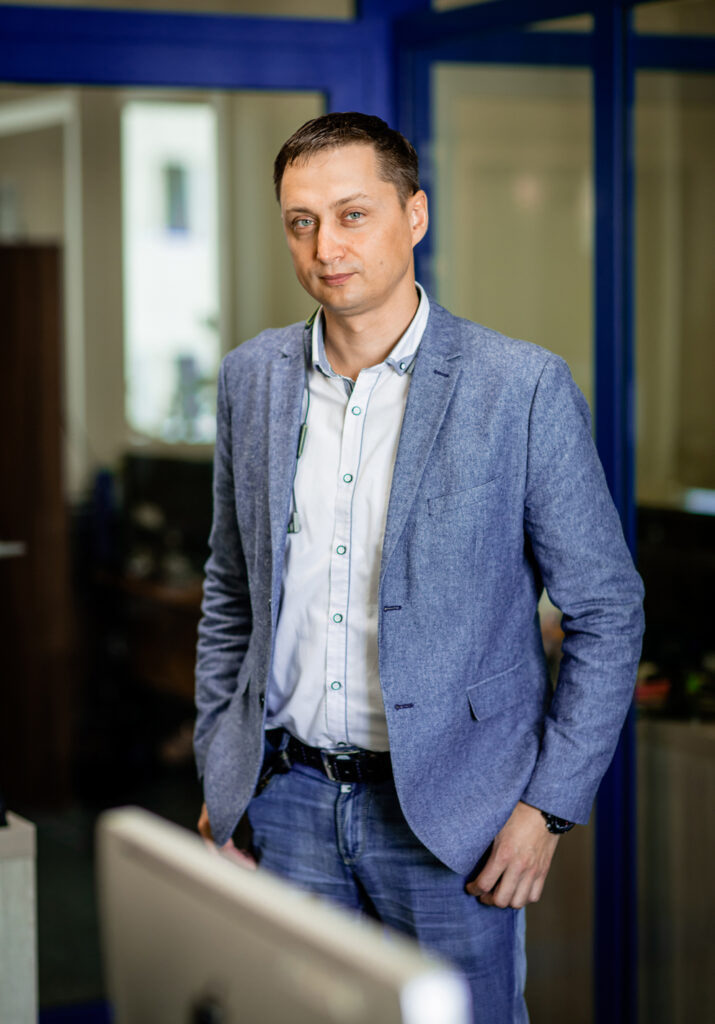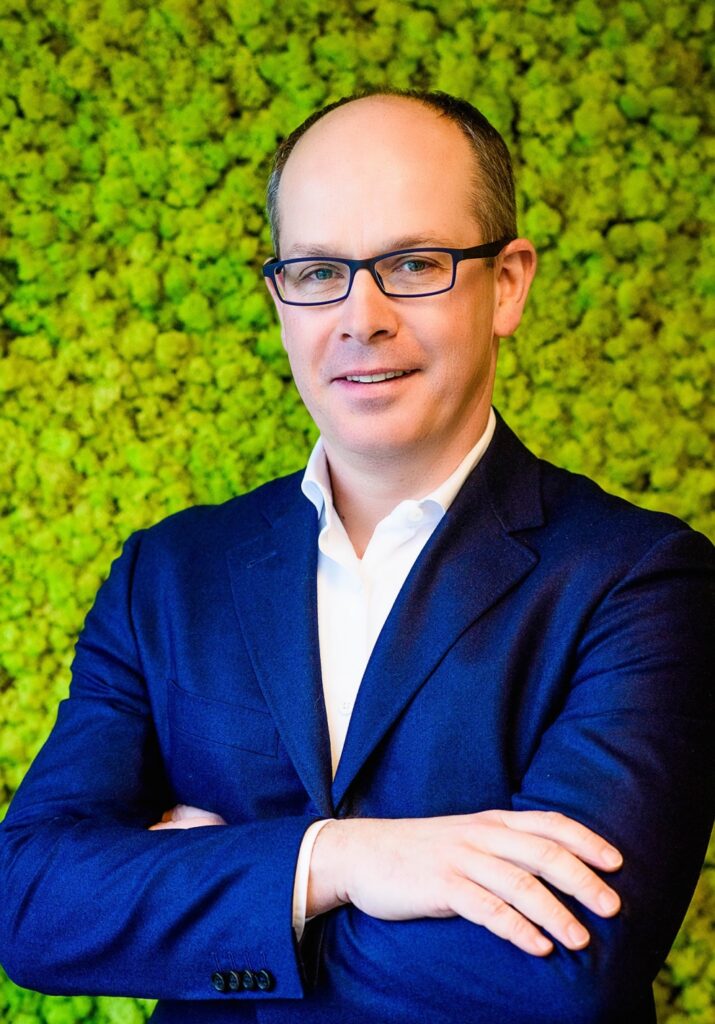 Sollers Consulting – Lublin is no different from larger cities
Sollers Consulting sees that the primary barrier to growth in the IT services market is the ability to build a team. Lublin provides this opportunity, at the same time ensuring the dynamics of development comparable to Warsaw.
Sollers Consulting was established in 2000 in Warsaw. Its key areas of expertise cover business consulting and integration of IT systems mainly for the financial sector, in particular in the insurance industry. The company offers its clients the implementation of core and digital systems to support contacts with the client. Currently, Sollers Consulting has four offices: in Warsaw, Lublin, Poznań and Cologne, Germany, and at the same time, it serves customers all over the world. Apart from Poland, its clients come from German-speaking countries, Scandinavia, United Kingdom, Japan, Australia, the United States and Brazil.
When the need for more dynamic development appeared in 2012, we conducted detailed business analyses of the potential of locations of the new office. We checked, among others, the availability of IT graduates, IT specialists, the quality of university education and connections with Warsaw and Europe. Based on that, we decided to go to Lublin, and we are satisfied with this decision. We have built a team of over a hundred people here, and thanks to the brand new office space we can double our staff in the coming years.
Lublin is a place where an IT company can grow dynamically. Universities focus on IT, and the rapidly developing city offers a high quality of life. Public investments make young residents want to stay in Lublin, and many decide to return to the city from abroad (e.g. from Ireland) or relocate. Our employees appreciate shorter commutes to work, greater opportunities in the real estate market in comparison with other cities. Thanks to that we are sure of our further development in this city.
Marcin Pluta
Managing Partner
Sollers Consulting

Codete – we support our customers' technological development
Within less than a decade, Codete has grown from being a sole trader to being a trusted partner of global companies
The history of Codete began in 2010 with my self-employment business activity in Częstochowa. Already in 2012, together with my partners, we opened an office in Kraków. Our first client came from the USA, and by recommending us by satisfied contractors, we started to build a reputation abroad. In the beginning, we specialised in PHP technology, but with the development of our business, we focused on the area of data science. Today, in three locations – Kraków, Lublin and Berlin – we employ over 100 people, serving customers from all over the world, including the most prominent global brands.
We came to Lublin in 2016 thanks to our employee, who decided to return to his hometown. Having familiarised ourselves with the possibilities offered by Lublin in terms of IT development: the presence of many universities offering IT studies, availability of qualified programmers and openness to employees from abroad, we decided to build our second office in Poland around him. This situation illustrates our approach to employees – the highest value of the company, thanks to which the Codete brand is already well renowned, especially on the German market, and appreciated for the quality and innovation of services.
Today Codete is a trusted partner in the field of data science and artificial intelligence development for such global giants as BMW, Kia Motors or Daimler from the automotive sector, Wells Fargo and HSBC from the banking sector, as well as Fyber, Motorola and Deloitte. We show that the Polish company can provide the largest companies with solutions of the highest global standard.
Karol Przystalski
Chief Technology Officer
Codete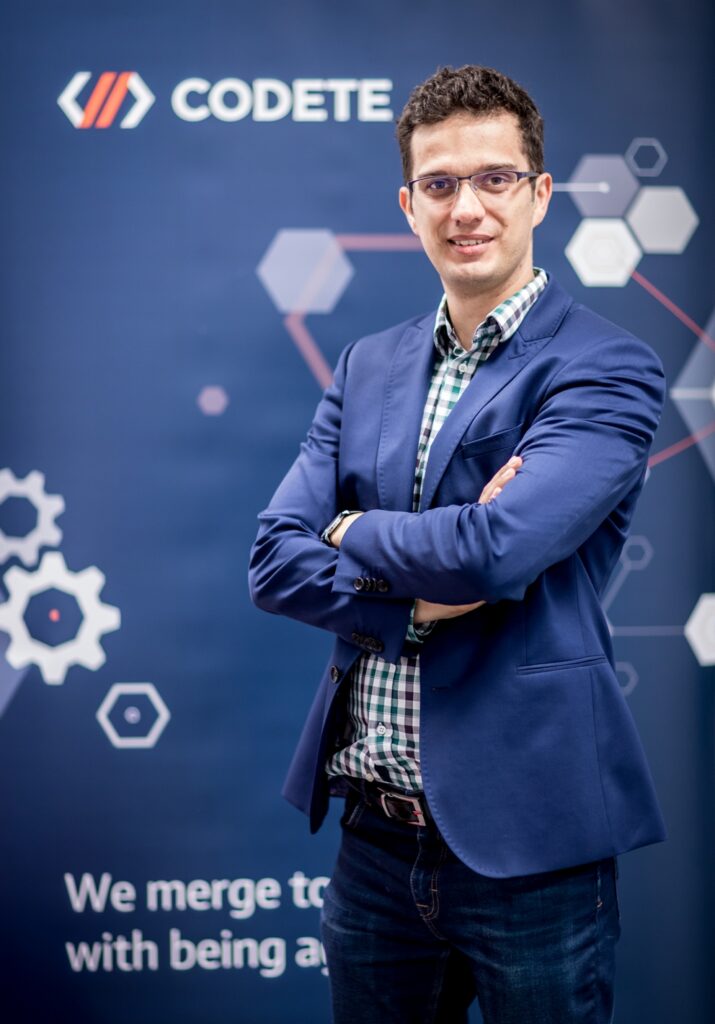 ---
---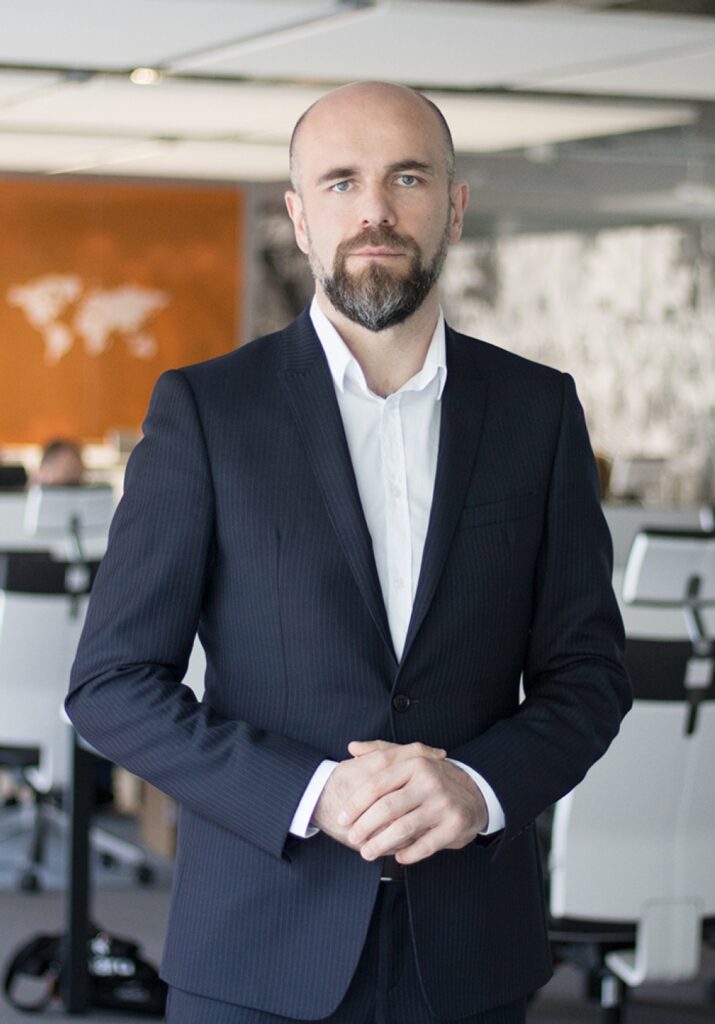 Onwelo – success based on professionalism
Onwelo provides modern IT solutions that impact the business growth of companies in a range of sectors from all around the world.
We are one of the fastest-growing tech companies on the Polish market. Since July 2015, our team has grown to over 300 employees, we have opened offices in 7 cities in Poland, a branch in the U.S. and have completed over 200 projects in Europe and the United States. The next step is to open an office in Lublin, a city with huge dynamics. A number of reasons stand behind this decision. The growth of the IT environment in that region triggers the local economy development. The city provides rich educational resources with an array of institutions offering IT courses. The number of IT related events is also on the increase.
Lublin IT Upland is home to the unusual diversity of this industry. The project is a result of the cooperation of the local authorities, leading academics and stakeholders. It is also significant that Lublin is a liveable city of big housing investments with compact structure and good transport connections.These factors contributed to the fact that we decided to mark our presence in Lublin and be part of the rapidly growing industry in this region of Poland. This is the perfect location to develop business based on new technologies. Creating an office in Lublin, we choose full professionalism of action. Our goal is to always assist our clients in the business development process, from needs analysis to building systems and post-implementation support.
Thanks to such cooperation, the customer is provided with a tailored solution, whereas we discover the sector's requirements represented by such organization. At Onwelo, we pay great attention to the high level of work quality and with the same capacity, step by step we build our Lublin office.
Dariusz Ossowski
Co-Founder & COO
Onwelo SA
OPTeam S.A. – IT solutions integrator
OPTeam S.A. is a public company providing IT solutions to businesses, higher education institutions and public bodies for over 25 years.
It leads in developing and integrating electronic card solutions and is a tycoon in implementing professional ERP systems. The subsidiary in Lublin was established in 2010 and specialises in business solutions offered for over 10 years. OPTeam is the largest integrator of Comarch ERP XL in Poland. Currently, the major part of services provided by Lublin subsidiary involves project consulting and development of ASP.NET software. In the nearest future, company's management is planning to hire new heads and develop new mobile technology solutions.
Due to being located in Lublin, this subsidiary shows enormous development potential. This academic city provides the company countless opportunities for cooperating with higher education institutions in conducting various types of scientific research. These chances will result in the company's offer being extended and more customized. Moreover, OPTeam recruits new employees from the pool of students and graduates of Lublin's universities. The company is also open to IT specialists from Ukraine, who find Lublin an attractive place to live. The improving infrastructure in the city is an additional advantage which makes it easier to commute, travel and reach customers all over Poland.
OPTeam's staff are engaged in a number of activities and projects conducted by representatives of the local government. As a result, an IT-friendly ecosystem is being built. Company's representatives participate not only in business breakfasts organised by the team of the Municipal Government of the City of Lublin, but also in a variety of projects aimed at IT students. With regard to development, cooperation with Lublin Science and Technology Park is also of great importance.
Andrzej Kurek
Head of Lublin Subsidiary
OPTeam S.A.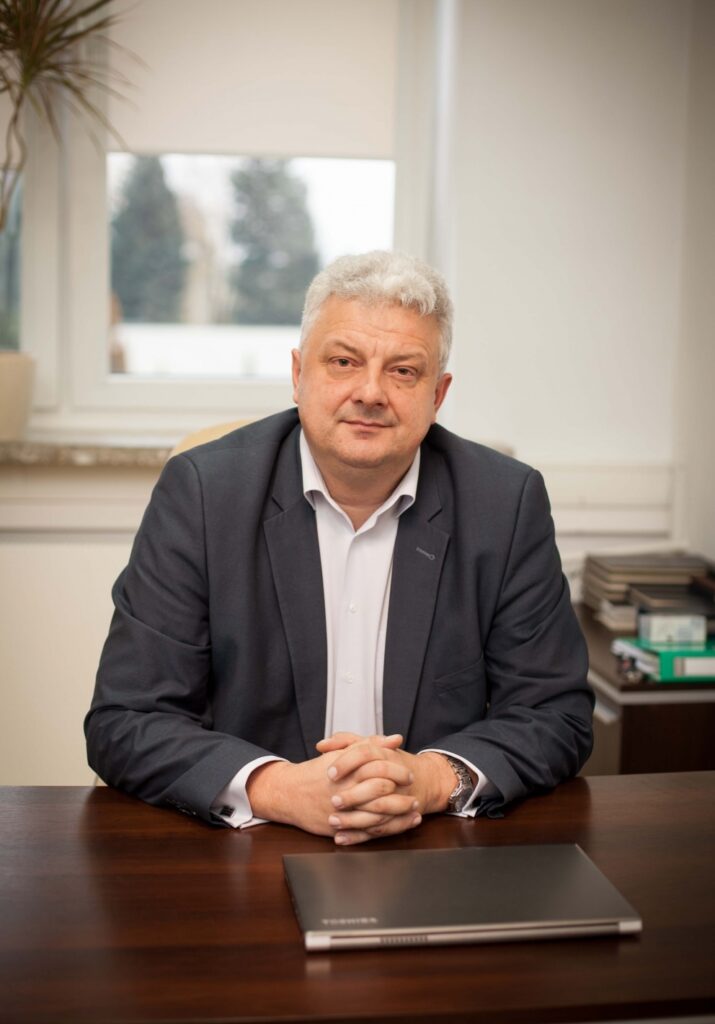 ---
---