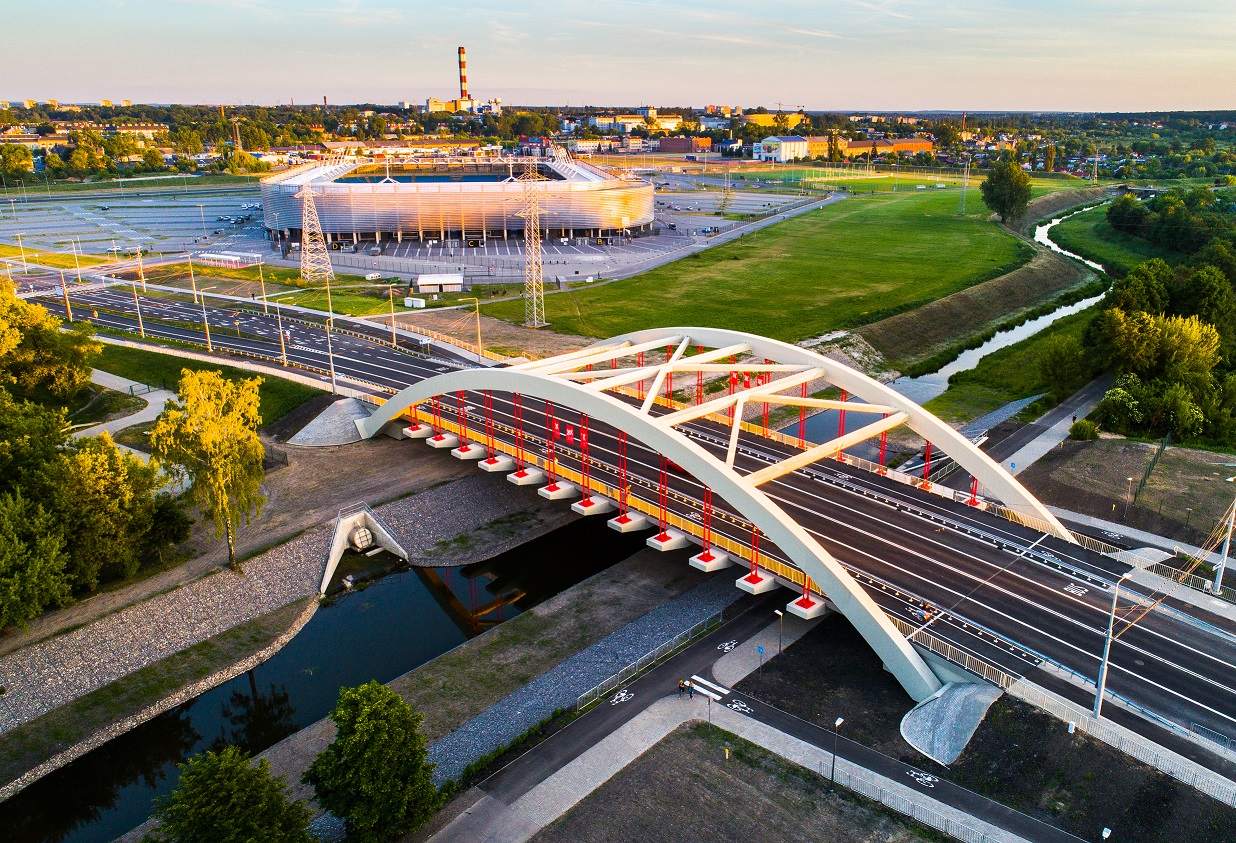 Lublin – Economic Growth
First place in investment expenditure per person, thousands of new enterprises offering job opportunities, as well as successes in using available means to develop the region are just some of the city's assets. Hard economic data prove the significant economic growth of Lublin in the last decade. Cognizant city management supports this positive trend, and proof of this are the new investments made by large international companies, as well as the distinctions given by trade experts, which set the city as an example of efficient actions supporting foreign direct investments.
Economic Lublin is built on the solid foundations of priority industry sectors chosen on the basis of expert analyses, whose development is desirable and actively supported. One of the most attractive forms of support is the Special Economic Zone. Locating investment there involves the development of well-prepared plots of land, as well as gaining significant tax relief. An additional asset is the perfect location of the plots in the vicinity of an express ring road and Lublin's airport. This incentive has already been accepted by numerous companies.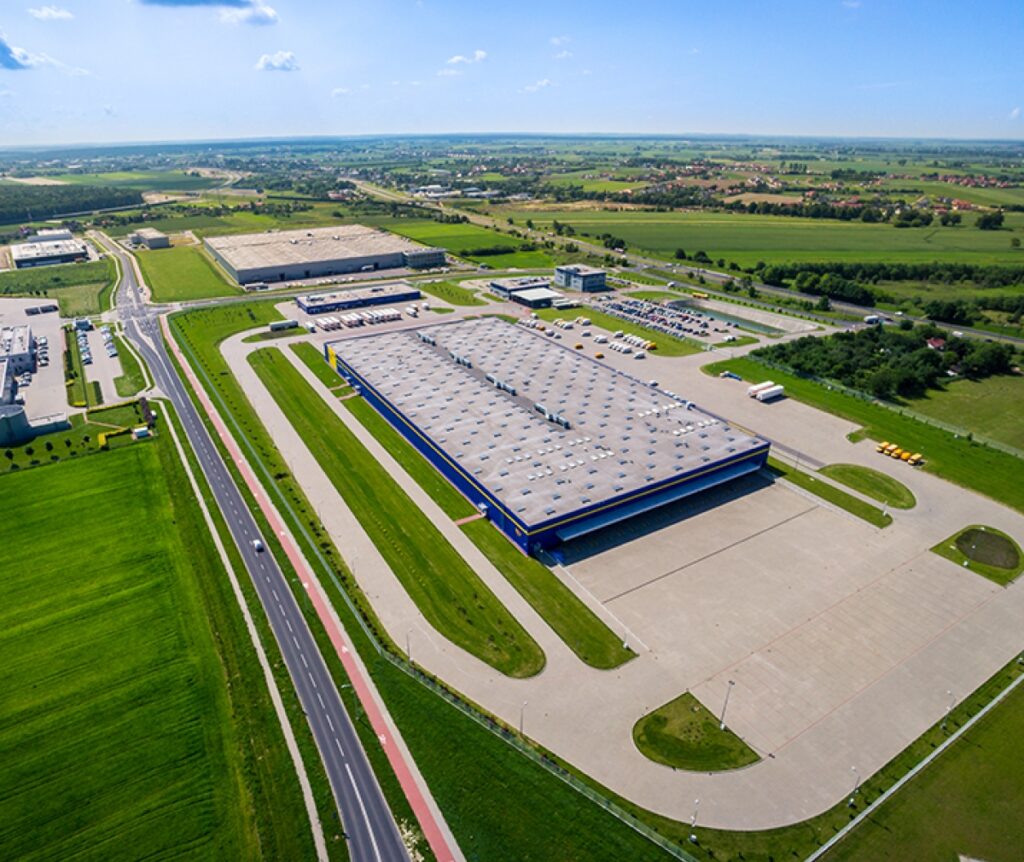 820 mln Euro
investment expenses in the city's budget 2010-2018
21,1%
GDP growth in Lublin Region 2010-2015
1000+
new enterprises yearly
to 70%
tax incentives – Polish Investment Zone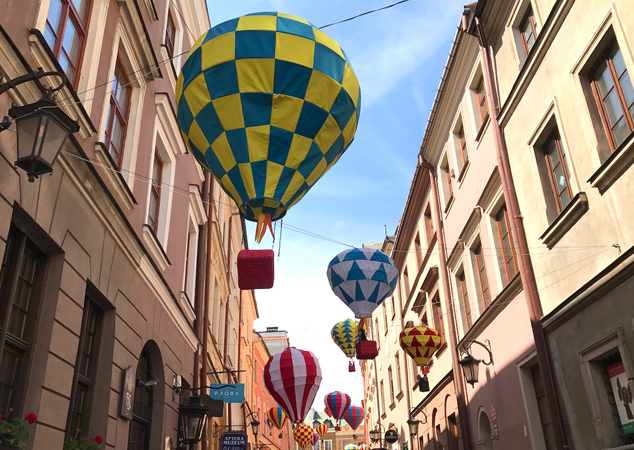 Lublin – Capital of the East
Lublin is the largest and most dynamically growing city of Eastern Poland, and one of the most important economic and cultural centres of the EU's eastern border. The city boasts a long history, and its strategic location guarantees a good position in relations with Eastern Europe, especially with Ukraine. Lublin is an investment centre and the administrative capital city for the entire region. All key business institutions are located within its limits. The urban area is inhabited by more than 700,000 people who are devoted to building the local economy together and creating a highly receptive market. Long-term investment in its surroundings and public services is what makes Lublin the best city in Poland to inhabit.
Lublin is a city for the young and ambitious. It inspires a creative and innovative approach both in culture and in business. Hundreds of cultural events attract tourists from all over the world, and business in Lublin creates companies whose products and services are recognised globally. It strengthens the city's openness and cosmopolitan character, which stem from its history, its role as a cultural melting pot, as well as its high level of internationalisation – almost 10% of its students come from abroad.
339,682
population of Lublin
609,365
population of Lublin
Metropolitan Area (LOM)
45,348
number of enterprises
60,315
number of students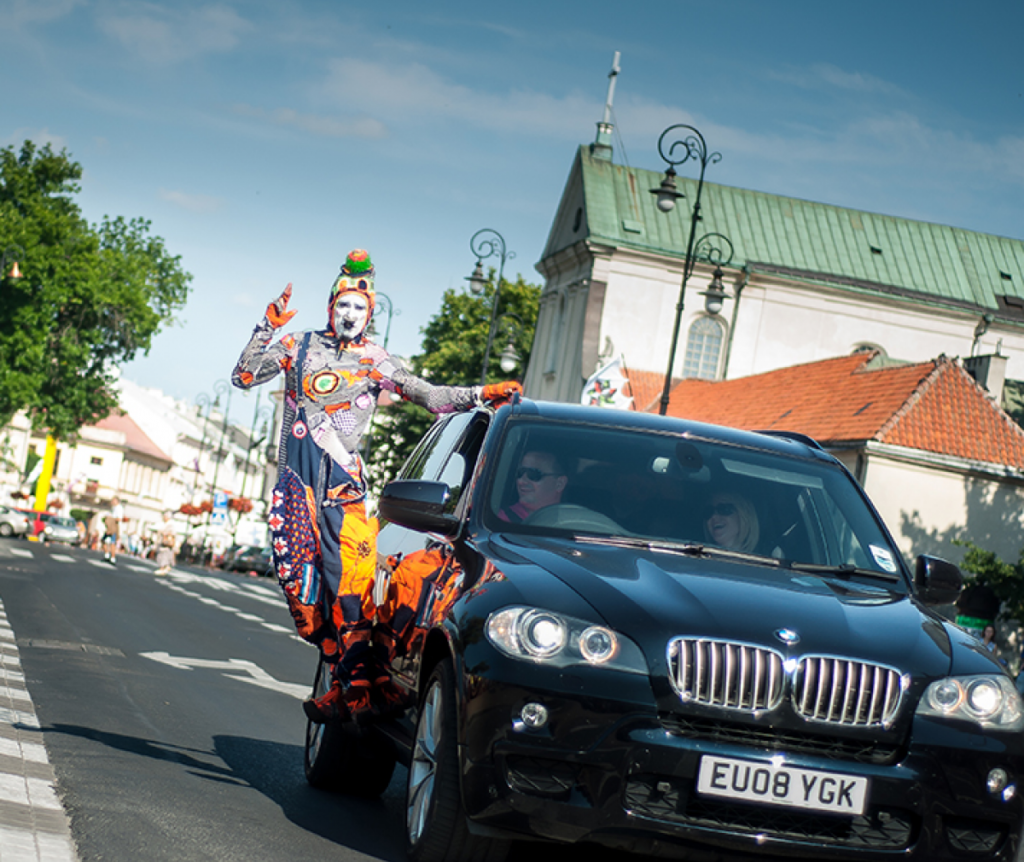 Lublin – Quality of Life
The "Report on Polish Metropolitan Cities: Lublin" (2019) drawn up by PwC shows clearly, that Lublin is one of the most attractive metropolitan cities to live in Poland.
What differentiates Lublin from other Polish cities is the level of expenditures for culture and protection of cultural heritage, which exceeds the average for 12 cities by more than 40%. The same applies to the number of theatrical performances as compared to other metropolises analyzed (over 50% over the average). Lublin is also noted for the considerable share of its investment expenditures in the total expenditures of the city (14.9%), which ranks Lublin 3rd among all 12 metropolises, and the capital city of Lubelskie is one of the country's leaders in terms of obtaining EU funding.
As the PwC report notes, "The condition for Lublin's becoming a really successful metropolis is full utilization of its role as a knowledge and cultural centre of the region". Finally, the report also recognized some of the projects implemented by the city and good practices for other metropolises, including Lublin IT Upland, Green Citizen's Budget, free recreation activities for seniors under the "Active Senior on the Orlik pitch" programmes, or obtaining a Smart City certificate for Lublin's actions aimed at sustainable development and ecological public transportation fleet.
96,8%
children covered by preschool education
2 261 ha
recreational green areas
ISO 37120
certificate
Smart City
951
number of bicycles – Lublin City Bike
Lublin – Excellent Location
Lublin is a perfect spot to locate investments, especially if they combine development within the EU and expansion to the markets of Ukraine, Belarus and Russia. The city is located at a junction of important transport routes from Western Europe leading to Ukraine and from the Baltic states, towards the Balkans and Turkey. Warsaw, the capital and the largest city in Poland, is only a two-hour drive from Lublin. Within 24 hours via road transport you can reach the Ruhr district, Moscow, Helsinki, Bucharest and Belgrade. Thanks to Lublin's airport, one of the fastest growing in Europe, the city offers comfortable connections all over the world (via Warsaw).
High-class conference centres and newly built hotels make Lublin a perfect spot for organising business meetings in the centre of Europe.
Lublin has the potential to become the main logistical centre of the EU's eastern border. The principal reasons are its favourable geographical location and modernised transport infrastructure network, as well as the accessibility of resources necessary to implement large-scale logistic investments. Evidence of this is the investment made in Lublin by logistic business leaders, such as Panattoni, Goodman and Raben.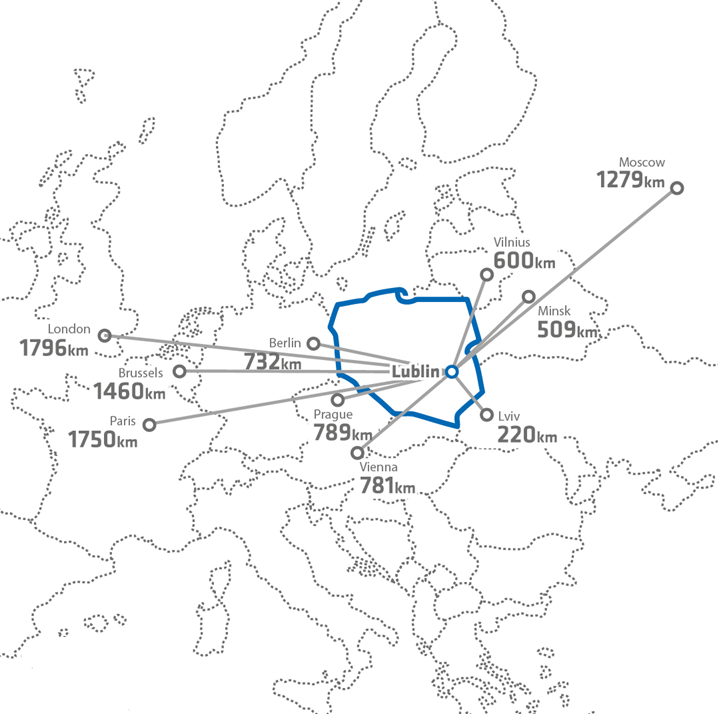 170 km
to the capital city – Warsaw
3
Intersecting transit routes
24h
max transit time to Moscow or Brussels
357 366
PAX on Lublin Airport (2019)
Lublin – Labour Market
Over 50% of Lublin's residents are under 40, and almost 2/3 of the population is of working age. Every year more than 18,000 students graduate from 9 Lublin higher education institutes, and the majority of the 63,000 university students and 7,000 vocational and technical school students seek professional experience. Thus, Lublin's labour market is full of young, ambitious and highly qualified people ready to commence work. International success stories of innovative local companies and the rapid development of the local start-up ecosystem attest to their ambition, creativity and ability to think outside the box.
The high share of employees with experience in the city's priority sectors is typical of Lublin. These include: logistics, transport and warehousing; ICT and BPO/SSC; healthcare services, automotive and mechanical engineering; biotechnology and pharmacy; the food sector; the leisure industry and the academic sector. Additional assets for potential investors are attractive labour and employment costs in comparison with other Central and Eastern European cities.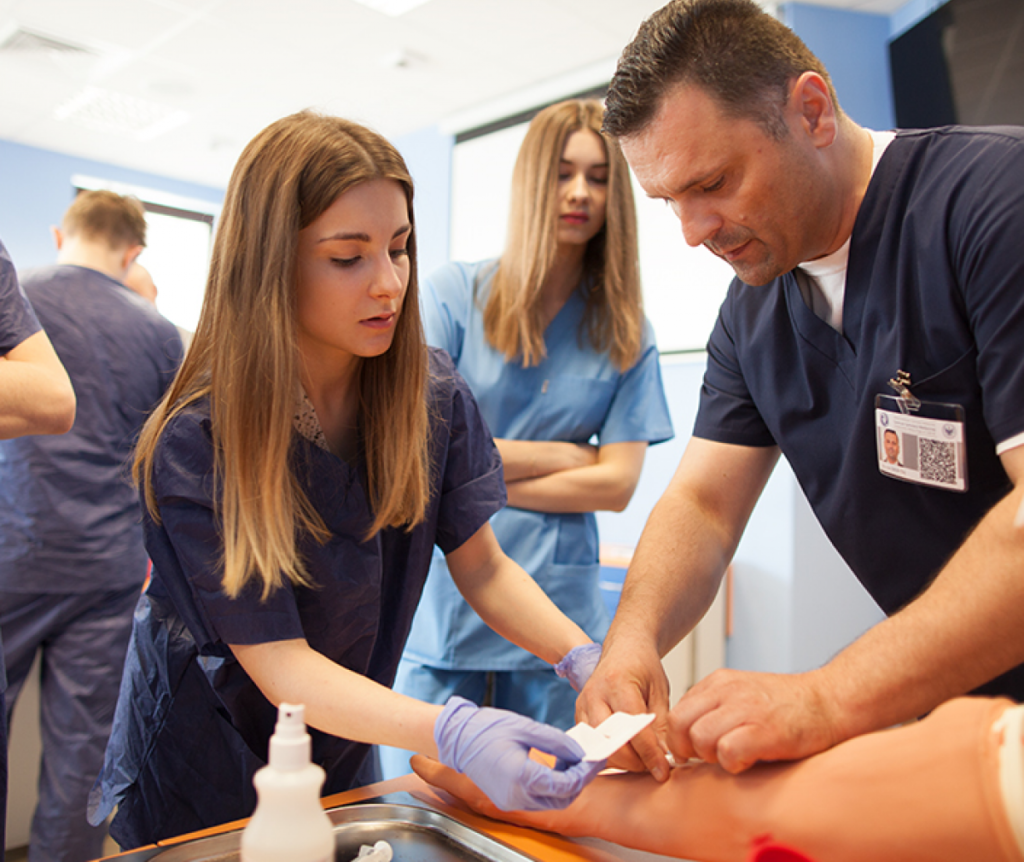 1,085 Euro
average monthly gross salary
14,522
number of graduates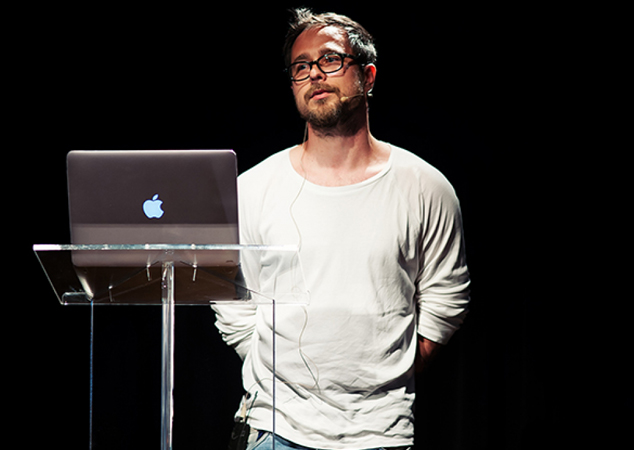 Lublin – Science and Business
Lublin is one of the largest academic centres in Poland. It hosts 9 higher education institutions which educate 61,500 students, which means that every fifth resident is actually a student. The well-recognised and respected higher education institutions are also popular among foreign students. These constitute almost 10% of students, which ranks Lublin as first among Polish cities in terms of its multicultural character. They come from almost 100 countries, such as Ukraine, Taiwan, the USA or Saudi Arabia.
The variety of faculties and wide scope of research in numerous fields provides vast research and cooperation opportunities. Agreements signed
between educational institutions and the business world are aimed at building partnerships in research and development. Such mutual efforts are significant not only in the context of conducted interdisciplinary research projects and the joint usage of specialised infrastructure, but mainly in the field of knowledge commercialisation.
Strengthening cooperation between Lublin science and business, as well as the possibility to apply its results in production, has a positive impact on the innovation level and competitiveness of Lublin's economy, as well as determining the growth rate of such sectors as: biotechnology, pharmacy, information technology and BPO/SSC.
158
number of courses of study
6 707
number of foreign students
17
number of scientific clusters
18%
GDP generated by Education Industry