Business Services
Lublin, due to an extraordinary quality of life and the accessibility of office spaces, is seen nowadays as a key location for the modern business services sector in Eastern Poland.
Lublin is one of the most prospective Polish cities in terms of locating business services operations. The rapid rise in the importance of the sector in Lublin in recent years occurred due to its convenient location and excellent accessibility, numerous infrastructure projects, a pool of skilled workers and a growing office market. The vast majority of the BPOs, SSCs, IT centers, F&A centers, and R&D centers operating in Lublin were launched in the past five years. What is more, Lublin's business services centers have broadened the scope of their activities since their launch and the level of advancement of the services offered by most entities has increased. These two aspects were also accompanied by an increase in the number of jobs. Among companies in the sector, more than ten international investors employ over 100 people. Moreover, Lublin is the largest field of modern office spaces as well as real estate for investments in the eastern part of Poland, with one of the highest office-space growth dynamics. Lublin's advantages are also the discernibly more competitive costs of space lease and significantly lower processing rates during the purchase of real property compared to other large cities. The city is a reservoir of educated staff for BSS companies. Each year, higher education institutions in Lublin provide almost 14,500 graduates, among which a large group has experience in specialized business services.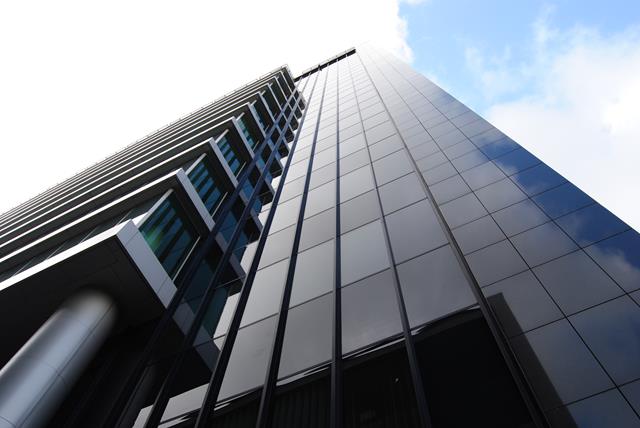 ---
---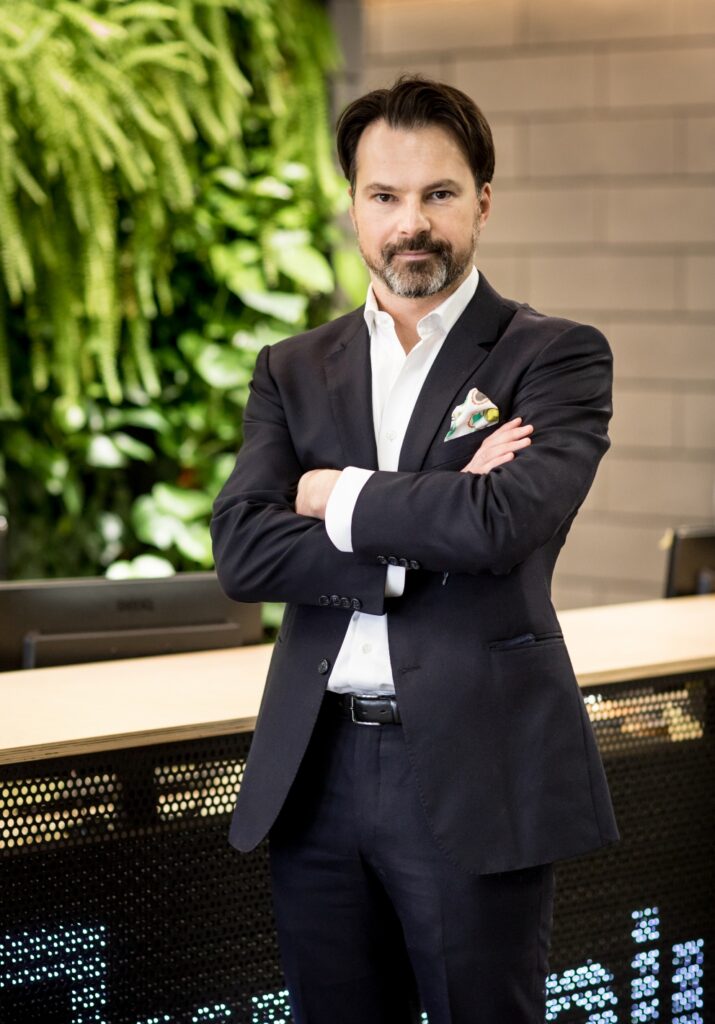 Billennium – a Polish IT company with global operations managed from Lublin
Billennium is a Polish company that provides IT services for clients from all over the world, and its operations on a global scale are managed from a modern Service Delivery Centre in Lublin.
Billennium was established in 2003 in Warsaw. It creates innovative IT solutions using its expertise in outsourcing, software maintenance and development, and Cloud computing. The company manages software of clients from around the world, including global brands such as ROCHE and ABB. Thanks to Asian offices, Billennium can provide services in line with the 'Follow the Sun' strategy – 24 hours a day, 7 days a week, 365 days in a year. In Lublin, the company started its operations in 2011 with five employees – today there are already more than three hundred of them, and within a few years probably their number will exceed a thousand.
The idea of locating a branch in Lublin came from the employees of our office in Warsaw, who were from the Lublin region. It was Billennium's first location outside the capital city. Soon Lublin began to demonstrate its advantages – talented and committed employees, universities educating young IT specialists, and synergy achieved through cooperation between business, universities and local government. Thanks to that, today the largest branch of the company is located in Lublin, and the most significant global processes are managed from here.
Lublin has turned out to be a place that offers excellent opportunities for our company to grow. For this reason, in 2017 we moved to a modern office, which is ready to take on new challenges that are emerging with the global development of Billennium. It was an investment in the comfort of the team's work because it is their knowledge and commitment that determines our global success.
Bartosz Łopiński
CEO
Billennium
Capgemini – a global provider of modern business services
As a world leader in the IT industry, we work with the best and for the best. We deliver modern business solutions to the largest global companies. In Lublin, we see an opportunity for dynamic development involving the best specialists in the industry.
Capgemini is a French company, present in Poland for 23 years. Over the years, it has been developing, responding to the current market demand, the emerging new business solutions, and modern technologies. Today, Capgemini employs over 200,000 people worldwide, including 8,400 in Poland. The global reach of the company can be proved by the fact that its employees speak 24 languages professionally. Many global brands are our clients. We can also boast of the opinion of a socially proactive company that conducts an ethical policy towards its clients and competitors.
Lublin is one of the six Polish locations of Capgemini. We have established the Cloud Infrastructure Services department here, which deals with introducing innovations and modern services for business, using the latest IT technologies involving automation, artificial intelligence, robotics and cloud processes. The projects undertaken are aimed at developing teams for existing customers and attracting new customers.
The choice of Lublin as the next location of Capgemini was not accidental. Every year, domestic and foreign graduates of the local universities enter the Lublin labour market, and their knowledge and competences largely correspond to the preferred profile of our employees. The Lublin IT Upland initiative and comprehensive support from the Lublin Municipal Office in obtaining all necessary information, statistical data and in establishing contacts with universities were also decisive factors in the process of selecting the location.
Tomasz Trzaska
Delivery Centre Manager | Cloud Infrastructure Services
Capgemini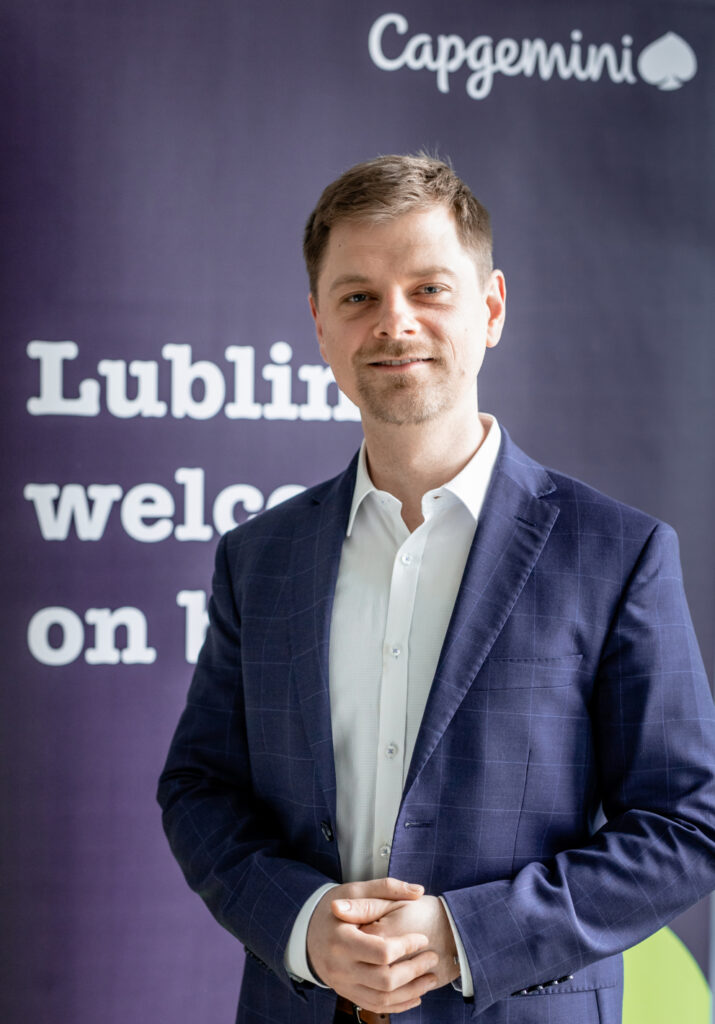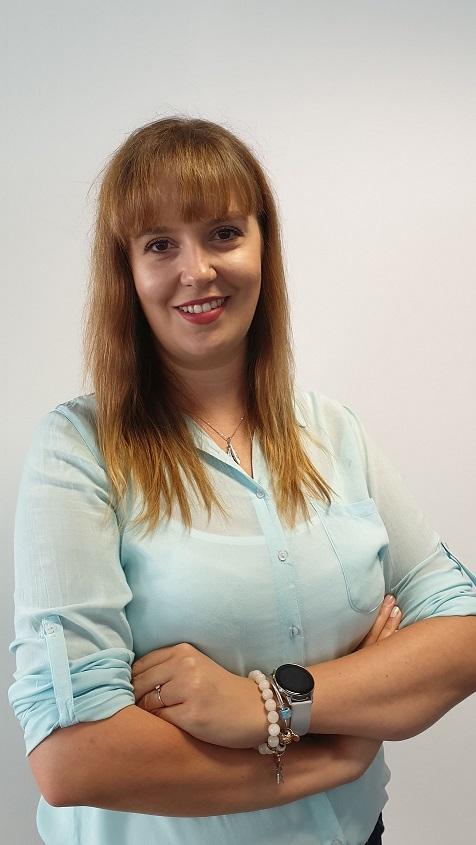 Concentrix – a leader in the customer care industry
The company, which is one of the world's BPO leaders, was looking for an ideal location to launch a top quality contact centre for one of its key European clients. It found it in Lublin – a city of creative people.
Concentrix is a global company of American origin. It is the second largest BPO operator in the world, which employs over 240,000 people in 40 countries and offers services in over 70 languages. It provides services for companies from almost every business sector, which are based on maintaining relations with clients. Along with winning the tender for the contact centre service for Telefonica Deutschland, the decision was made to look for a location in Poland. The second Concentrix branch in the country (after Szczecin) was to be located in a city with access to qualified employees, high-class office space and a developing business services sector.
The choice fell on Lublin, where a contact centre was opened in May 2014 to handle the incoming communication of the German operator O2 by phone, email and chat in German and English. Lublin beat out cities such as Bydgoszcz and Opole thanks to the company's very good development prospects in the city and the supportive business climate created by the City Hall through the Department of Strategy and Entrepreneurship. The company paid a lot of attention to the fact that the Lublin contact centre is not a traditional centre – it is distinguished by its ergonomic space that provides comfort and friendly working conditions for the employees. Thanks to that, after only three years it was ready for further development and opening to serve new clients, such as Samsung Electronics Polska or Uber. In 2021, a company from the technology sector, Sennder, joined the Lublin portfolio, expanding the local team with people speaking Spanish, Italian, Russian and French.
What makes Lublin stand out is the excellent cooperation between the local authorities and entrepreneurs. The City Hall's proactive actions and support, in all economic conditions. Local universities are open to suggestions from business regarding the development of future employees and are involved in numerous initiatives to introduce students to the required competences of the future. In addition, the proximity of the eastern border and access to skilled workers from Ukraine, Belarus and Russia are major advantages. Lublin is an attractive, energetic and safe city for its inhabitants, and a good place for businesses to invest.
Justyna Daniel
Site Director Concentrix (previously Convergys)
---
---
InPL Group – an accounting company supporting foreign companies in Polish business
Knowledge of the market and qualified staff allowed us to open four points throughout Poland. All specialize in financial consulting and accounting.
InPL is a company that deals primarily with accounting, as well as professional business and investment consulting, e-commerce issues, development strategies and consulting in transport. The wide range of our specializations results from the requirements of customers from eastern countries; with them the company cooperates the most. Clients from the eastern countries require us not only to make settlements, but also broadly understood consulting in every area of ​​business activity.
The InPL company was established in 2013 in Lublin. To meet customer expectations, qualified staff is needed, which today consists of 30 people – 95 percent among them are Poles. At the beginning, the main task was to support representatives of foreign business. The created team dealt with among others registration and legalization of companies. Currently, InPL is developing and creating new teams specializing in particular fields. We regularly recruit new employees and acquire new clients at the same time.
Lublin's advantage is the distance from the eastern border with Ukraine, as well as the extensive infrastructure. On the one hand, air connections with Kiev make it easier for us to contact potential customers, and on the other hand it encourage them to cooperate in Lublin. The city is also attractive for its cost-effectiveness for investors. For the operation of the InPL group itself, the city's academic status is significant. We are happy to invite students who want to give a try at international cooperation.
Sergiusz Szapowal
CEO
inPL Group
Zachary Matijchenko
Managing Partner
inPL Group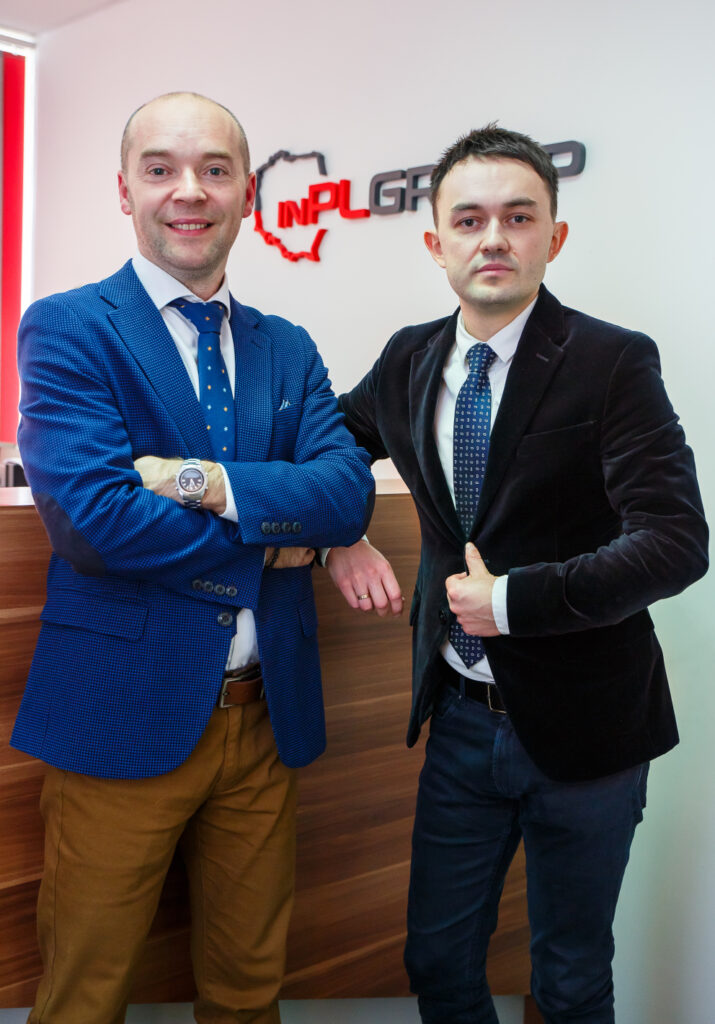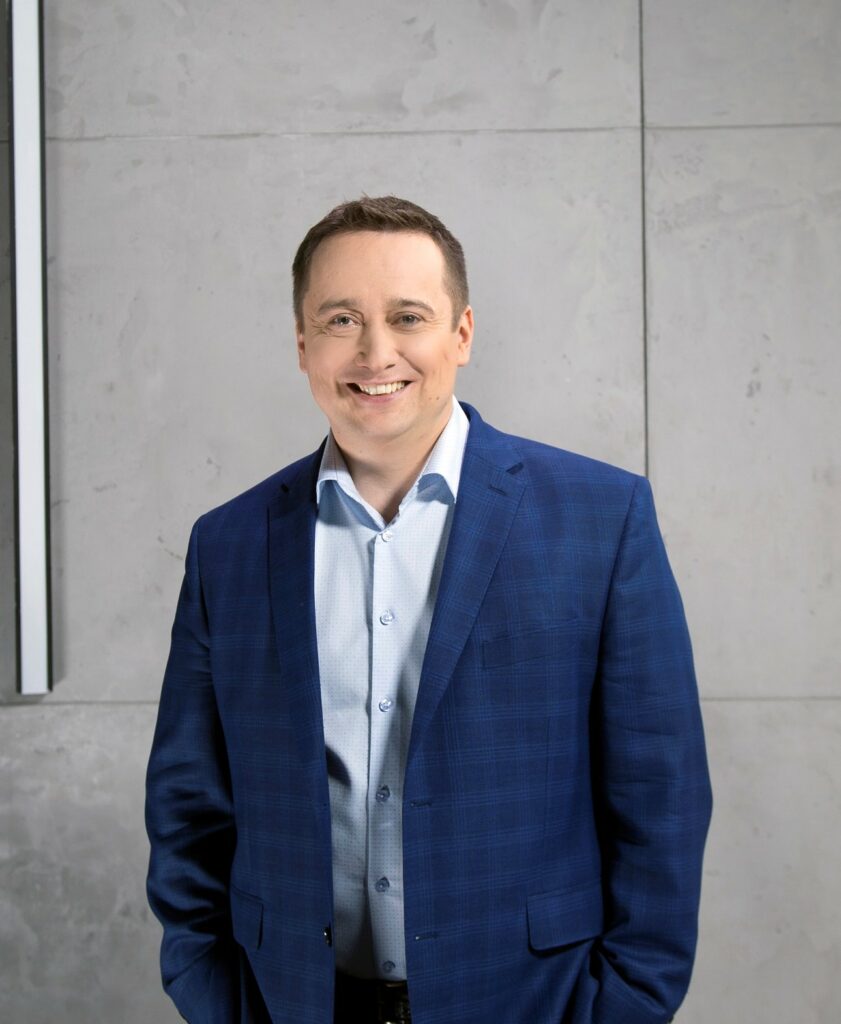 Nocowanie.pl – from an idea for a diploma thesis to the biggest portal in Poland
I debunk the myth that in order to do something innovative and spectacular, you have to leave Lublin. The idea for the Nocowanie.pl portal was born out of the need for a topic for my diploma thesis. I was about to graduate from the Faculty of Management and Computer Science at Lublin University of Technology and I needed a good idea for my thesis. As part of my thesis I created a website for the town of Kaźmierz Dolny, where I come from. After graduation I left to work in a Warsaw corporation, but at the same time I was running KazimierzDolny.pl all the time after hours. With time, the portal developed so much that I quit my job in Warsaw and returned to Lublin.
We have grown from a small team to a company with nearly 100 employees who work in the company's headquarters in Lublin, plus many representatives working in the field. In 2016, the majority package of our company was bought by the Wirtualna Polska Group. Currently, Nocowanie.pl is the largest Polish accommodation portal, where the best accommodation for holidays in any time period is available. The database of the Nocowanie.pl portal includes around 50 thousand accommodation offers from all over the country, which gives tourists a really wide choice. All offers are verified, thanks to which users can be sure that they choose verified accommodation.
It might seem that location is not that important when it comes to an internet based, but Lublin is a city with a huge potential. Every year, it educates many young people who are open to new challenges. The portal provides such challenges every day, at the same time taking care of the balance between work and home, and as Nocowanie.pl employees say, Lublin is a good place to live.
Kamil Ruciński
Founder of Nocowanie.pl and Member of the Supervisory Board
---
---
Orange Polska – the first Shared Services Centre in Lublin
The Orange Polska Accounting Shared Services is one of the first shared services centers in Lublin, from which began the expansion of Lublin's B2B service sector.
The Accounting Shared Services was established to provide high quality financial and accounting services to companies of the Orange Polska group. Other locations in Poland were considered. Ultimately it was decided to choose Lublin, due to its strong infrastructure, large academic population, low market saturation and the attractiveness of the city. Since October 2006, when operations were launched, daily practice confirms it as the right decision, and the center itself has won numerous awards from the international sector organization Shared Services & Outsourcing Network.
Lublin offers very good conditions to companies in the B2B sector. Namely, qualified employees, high schools, a rapidly developing office-space market, high quality of municipal services and also tourist attractions. Lublin is a place where you can have a good time. It is not yet as famous as the more popular tourist cities of Cracow, Wrocław and the Tri-City, but this also means that the local market is not as saturated. Thus, Lublin is the ideal location for a second main branch, the existence of which is often necessitated by in-house standards and safety considerations.
The city's potential is further increased by its air and road links. Local government, meanwhile, supports contact between business and academia, with the objective of educating the skilled employees of tomorrow, and also offers assistance in finding suitable office space. The conditions have been created that enable further dynamic development of B2B sector.
Michał Wierzbowski
Director of Accounting Shared Services
Orange Polska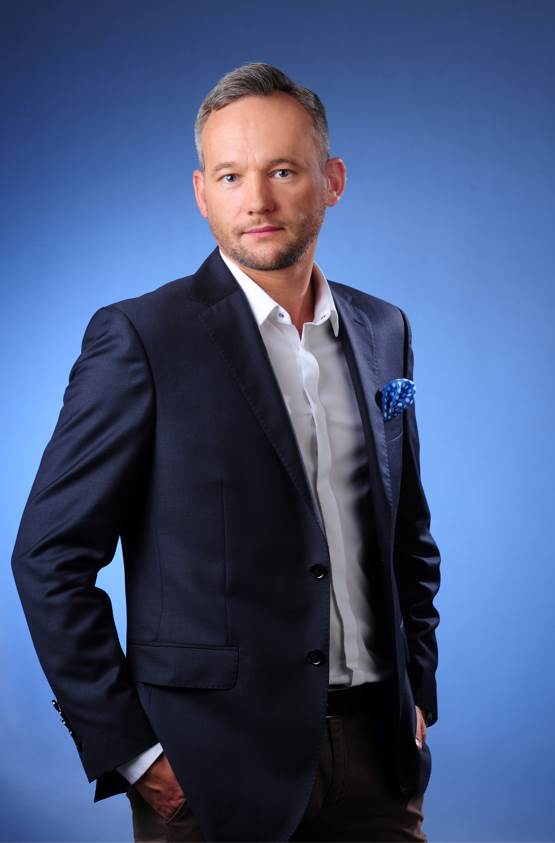 Pekao Faktoring – leader of the factoring market in Poland with over 20 years of experience
Pekao Faktoring is a specialized company of the Pekao Group providing factoring services of the highest quality. Its head office and operational headquarters are located in Lublin, but the company also has field offices in major Polish cities.
Lublin is a good place to do business. Most of the company's employees come from the Lublin region, so access to the local labour market and the fact that Lublin is an important academic city are important, which is especially important for growing companies that need constant access to new employees.
Pekao Faktoring in the early years of its activity focused mainly on serving corporate clients, while for several years now it has decided to use its factoring experience to support also clients from the area of small and medium-sized companies.
Understanding customers' needs and using the synergies resulting from being part of the Pekao Group allows us to offer customers dedicated solutions providing working capital financing and support in managing receivables and securing the risk of non-payment by counterparties. From December 2021 Pekao Faktoring will also serve micro-entrepreneurs, giving smaller businesses access to solutions previously reserved mainly for corporations. Using innovative technology, the service ensures receiving a factoring limit with a decision-making process lasting several minutes, without the need to provide forms and documentation.
Many entrepreneurs associate factoring with financing invoices, but this is only one of the functions of the factoring service. In addition to financing, factoring also involves the administration and management of receivables, verification and monitoring of customers, taking over the risk of non-payment and sometimes even debt collection. In these times of market uncertainty, the verification and management of receivables are becoming increasingly popular.
Pekao Faktoring offers a full range of factoring services, which have met with increasing interest from clients, which has translated into double-digit increases in turnover over the past few years.
Dariusz Jamroży
President of the Management Board Pekao Faktoring
Orange Polska – the first Shared Services Centre in Lublin
Vistra is a leading corporate services provider, employing nearly 5000 people worldwide. In Poland, the company has successfully supported investors in entering the market for over 15 years and provides professional accounting and tax, HR and payroll, corporate secretarial, and investment fund administration services. Since 2018, the company is rapidly expanding in Lublin, where the team already consists of 70 people.
The firm's strong market position is the result of commitment to work, a sense of responsibility, flexibility and a proactive approach to clients. The firm is recommended by current and former clients, as well as by the largest law firms and audit firms in the market. In 2019, Vistra Poland obtained the internationally recognised ISAE 3402 certificate, which guarantees reliability and high quality of services provided, as well as the highest level of data and process security.
Lublin's undeniable advantage is the large number of young and ambitious people graduating from university, as well as the city's excellent transport connections to other regions of Poland, which makes Lublin an attractive place for foreign investors and the Lublin office of Vistra is constantly developing. The company offers its employees stable employment in a professional, international environment, as well as professional development through implemented career paths, training plans, subsidised courses and professional licences.
More broadly, the company is betting on new technologies, including artificial intelligence and process automation providing further opportunity to deliver professional services and solutions while clients can focus on their business goals.
Anna Prędota
Manager of Vistra Office in Lublin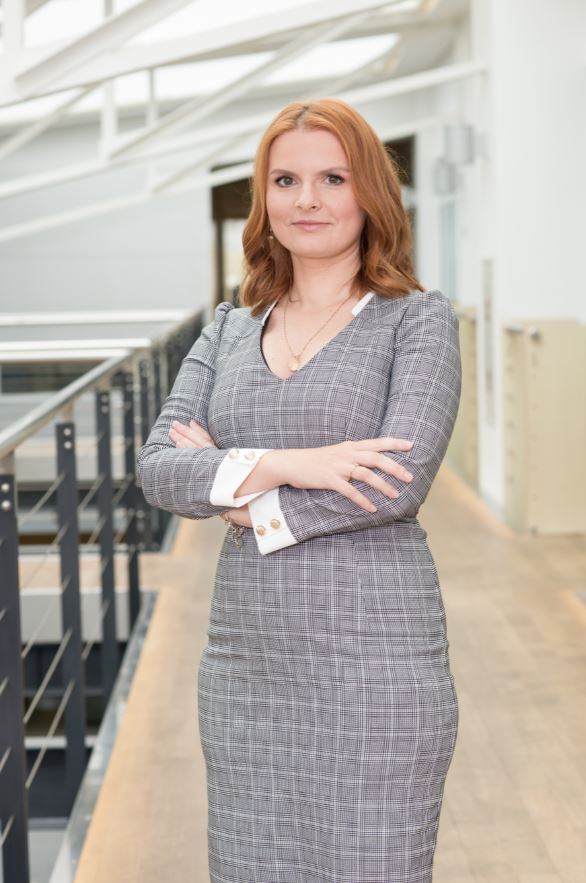 ---
---