Other industrial sectors
Lublin – the largest industrial center in eastern Poland – has a very rich industrial tradition, is the location of many companies with a significant position on the European market, and offers attractive development prospects providing the necessary infrastructure.
Lublin is a place of development for many industries. In addition to the automotive and machine industry and food processing, these include printing, metal industry, building materials manufacturing and leather industry. What all these branches have in common are very good conditions for the development of industry in Lublin. It is possible thanks to areas adapted for the development of industry and equipped with necessary infrastructure, as exemplified by the Special Economic Zone Lublin Subzone in the Felin district, greater opportunities to find employees than in the western part of Poland, as well as Lublin's transport accessibility ensured by the airport and now modernized transit routes for car transport and railways, which allows access to the DCT terminal and seaports in the Baltic. The development of industry in Lublin is supported by high quality technical secondary schools and universities, including the Lublin University of Technology, which establish cooperation with enterprises in the field of research and development as well as preparation of study programs tailored to market needs.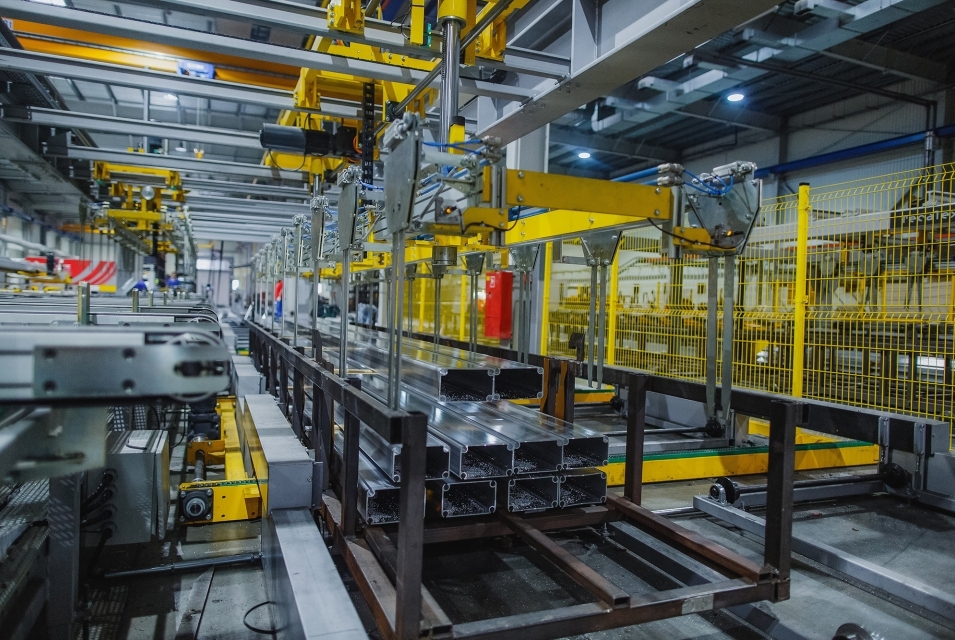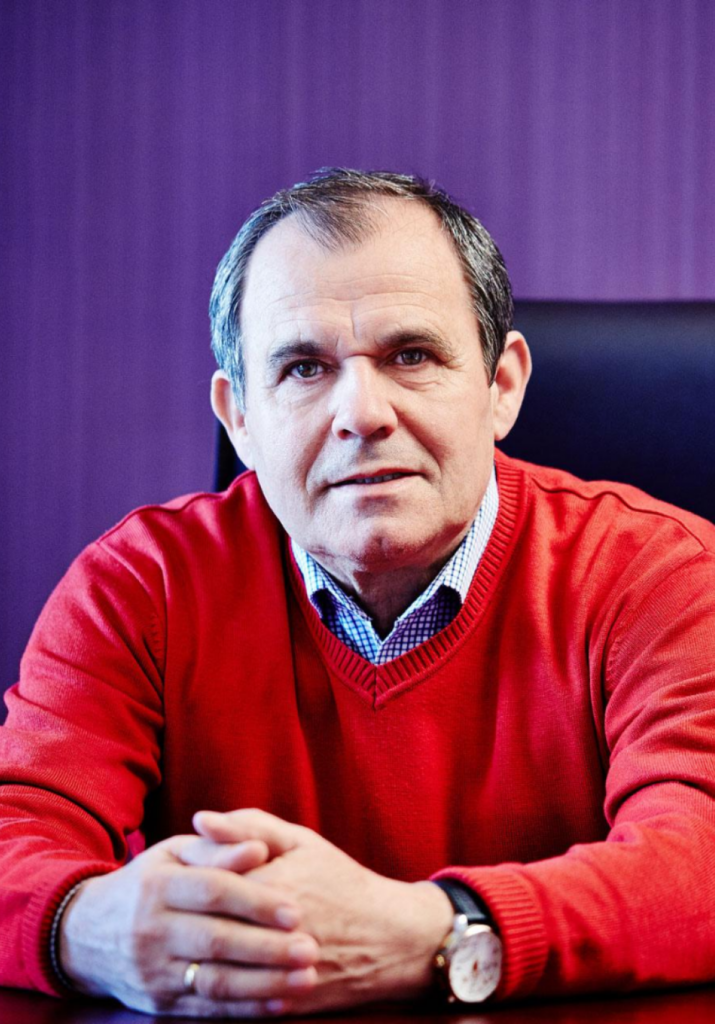 Verano – the specialists in the field of global heating
Verano Global Sp. z o.o. is a world-class manufacturer of innovative trench heaters systems, as well as fan coil units and recuperators.
One of the most important missions carried out by Verano is building a leading position in the innovative space heating market. The implementation of such an ambitious goal is possible due to the creative work and enthusiastic staff. The company has been cooperating with clients all over the world for many years. Radiators designed and built in Lublin can be found, among others, in American apartments, London office buildings, as well as in the largest sports facilities in Poland. Proprietary projects are also implemented in foreign historical buildings and churches, car showrooms and many other unique buildings.
The constant development of the company, combined with gaining new global markets, is possible due to the continuous conducted products' research. The constantly improved radiators are receiving the world-class quality certificates which are very important in the industry. The achieved results are also influenced by the cooperation with reliable heating contractors. Professional support and assistance starting at the design stage and ending with the creation of a ready system allows you to maintain the highest level of implementation. One of the innovative and innovative solutions of the company recently is the original design of modern recuperators.
We have been associated with Lublin since the very beginning. This is where we started our business and we have been running it continuously to this day. We observe the city's constant development with interest. We are also pleased that we receive more and more orders from modern buildings in Lublin. It is important that local investors appreciate local business.
Ryszard Miazga
Chairman of the Board
Verano Global Sp. z o.o.
Ledrin – premium-class leather accessories manufacturer
Ledrin proves that the quality of products manufactured in Lublin can satisfy even the most demanding customers
Ledrin was established in 1993 in Lublin in response to the demand of German contractors for the highest quality leather accessories. From the very beginning, it has been producing shoulder bags, briefcases, bags and backpacks. The basis for success has been to ensure fast, clean and reliable production of reproducible quality, which is often not guaranteed by competitors in the Far East. This allowed the company to develop gradually and build its reputation on key markets: German, Swiss, Dutch and Polish, based on the quality of production and valuable support in designing new products.
In the early 2000s, Ledrin's experience in the industry led to the creation of its own brand name DAAG for individual European customers. In 2010, Ledrin was granted a permit to operate in the Special Economic Zone Lublin Subzone, thanks to which a modern production plant was opened at the end of 2012, which created prospects for further development. It allowed the company to invest in the latest technologies and specialized software, which enabled it to produce its assortment of the best quality leather for the most demanding customers.
The possibility to operate in comfortable conditions in the developing infrastructure of the city – airport, expressways – made us decide to extend the plant in 2017 as part of the second SEZ permit. I hope that a network of connecting flights to hubs from Airport Lublin will develop just as quickly as Ledrin. It is the basis for further business development in the city.
Dariusz Lipiński
Ledrin Sp. z o.o.
Aliplast – how a company from Lublin became successful internationally
Aliplast was one of the first companies to locate their business in Special Economic Zone Lublin Subzone.  Consequently, for ten years, Aliplast is presented as a role model for being successful in Lublin.
Aliplast manufactures advanced aluminum systems. Established in 2002 as a member of Aliplast Group, corporation of Belgian origin, the company is founded on long experience of Lublin-based business, Tabal. What has always mattered for Aliplast was not only expansive development but also the highest possible quality of the goods being manufactured and development of new solutions to be applied in aluminum profiles. In 2007, the need for building a new, modern warehouse and production plant coincided with local government's plans to create Subzone of Special Economic Zone in Lublin.
Consequently, Aliplast was one of the first businesses to move in the Subzone and it was the first to launch production in 2009. Convenient location, conditions allowing for large scale manufacturing, access to modern production lines, press stations and painting rooms, as well as support provided by the teams of Lublin City Hall on all stages of the investment process enabled Aliplast not only to achieve a six fold increase in sales volume in eight years' time but also successfully expand abroad. Nowadays, Aliplast is one of the key players in Middle-Eastern Europe and Balkans. It also has sales representative offices in the USA and Cambodia.
Aliplast has proven that it is possible for a Lublin-based company to become internationally successful. Since foundation, employment in Aliplast has increased from 15 to 500 members of staff. Rapid development and favorable business-friendly environment in Lublin allows Aliplast to make new investment plans and develop within SEZ Lublin Subzone.
Jan Kidaj
Vice President of the Board
ALIPLAST Extrusion Sp. z o.o.