Lublin scored 3rd place in the "Business-Friendly Cities" ranking in the category of cities with more than 300,000 inhabitants, together with Krakow and Wroclaw. The ranking is organised by Forbes Magazine.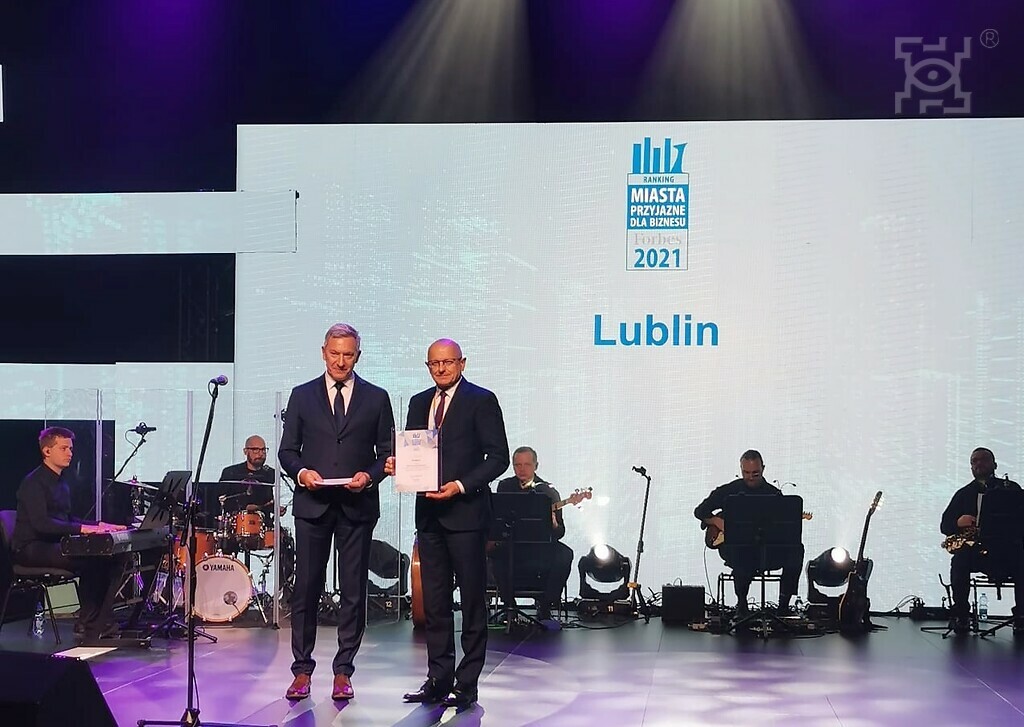 Lublin is going through an exceptionally strong economic growth. Our city is a modern economic ecosystem spanning multiple sectors in accordance with the smart city concept. It covers innovation, human potential development, high quality of life, a good business environment and intelligent development as the main pillars. For years, we have been successfully implementing a strategy based on creating the best and preferable alternatives for business policy and attracting new investors to Lublin. The distinction in the prestigious Forbes Magazine ranking bears that Lublin creates a bussines friendly environment for building and developing entrepreneurship. The years of our intensive work have brought tangible outcomes – says Krzysztof Żuk, Mayor of Lublin.
The ranking has been published since 2007 by Forbes, the world's leading business development magazine. The list is based on the changes study in the number of entities conducting business activity in a given self government area.
In Lublin, the number of enterprises registered in the National Official Business Register (REGON) increased by 4.1% in 2020, compared to 2019.
From 2021, the ranking of Forbes magazine, Polish edition, has been decided upon during "Local Trends", the European Self-Government Forum. The results of ranking were announced on October 11, in Poznań as part of the European Self-Government Forum.